Proud of the successful hard work
Those closest to the problem are best with the solution
Read the amazing stories below of Daryl Alexander and Shelia Burtley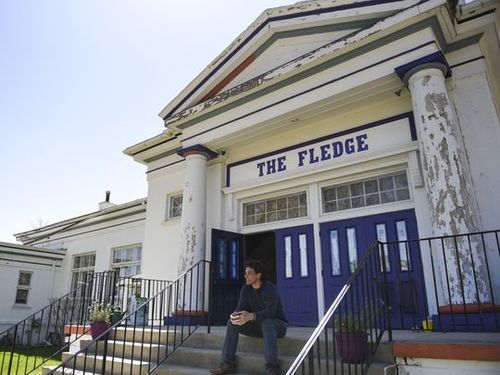 LANSING - As only the third tenant of a 92-year-old building that previously housed churches, Jerry Norris isn't afraid to go wild.
Norris welcomes what he calls creative "chaos" inside the 9,700-square-foot former Church of the Nazarene, 1300 Eureka St., south of Sparrow Hospital.
Since Norris and his business partners purchased the building for $140,000 in March, he's certainly lived up to this approach.
"We don't really have rules," said Norris, born in Lansing. "But we do have values."
Welcome to The Fledge, formerly of Grand Ledge. Norris, 51, is the CEO.
The Fledge has four 3D printers, three Bitcoin machines and multiple rooms where aspiring entrepreneurs are encouraged to experiment.
There are no fees or applications to be a member of The Fledge. You're a member when you say you are, and don't even have to use your real name.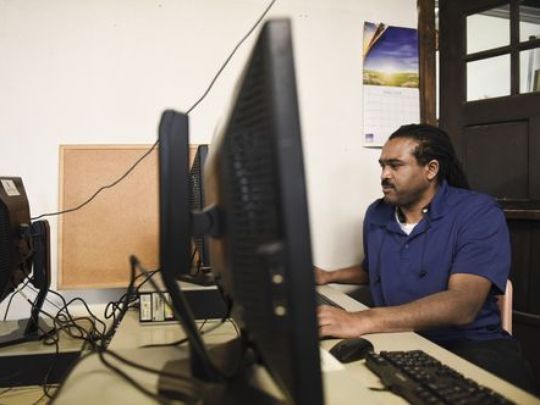 ​Daryl Alexander, 44, was in prison for 18 years for gang-related crimes in Grand Rapids. He now is pursuing a career in computer engineering in Lansing and visits The Fledge often.

The basement houses a computer lab, kitchen and area where vintage gaming consoles can be studied and taken apart.

Daryl Alexander, 44, is a believer and thrives in the environment.

He met Norris a few years ago at a conference and followed him to The Fledge's former Grand Ledge location on South Clinton Street.

After 18 years in prison for gang-related crimes, Alexander now has his own IT company, dabbles in music and is a conflict resolution counselor.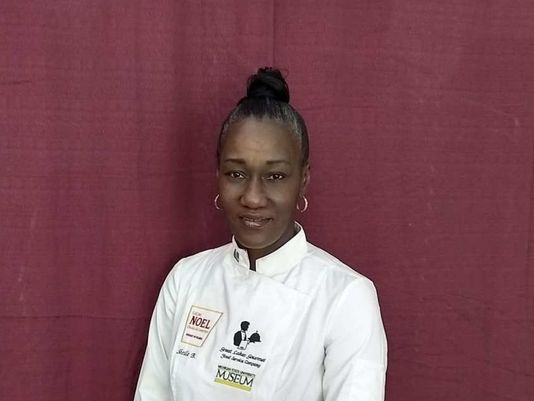 LANSING — Thirteen years ago, Shelia Burtley was unemployed, and, with idle time on her hands, she started baking.
Toll house cookies.
"I was selling them to my friends, and they were buying them," Burtley said. "They were burnt, overcooked, crunchy."
As it turned out, those burnt cookies were the beginning of a new career.
Shee B Baking, Burtley's new business, opened in the Lansing City Market last month.
"People have always called me Shee Shee," she explained. "One of my brothers has always called me Shelia B. I was trying to think of a business name and Shee B Baking came to mind, because I was always baking. That's where it came from."
Lemon chocolate raspberry cake from Shee B Baking.
(Photo: Courtesy photo)
Burtley's storefront will be open during market hours at the City Market.
She'll have kid-friendly desserts, such as cupcakes in an ice cream cone, gluten-free desserts and sugar-free cupcakes. And she plans to offer pet-friendly treats soon.
Burtley never saw this venture coming. Not at all.
Back in 2005, she was working at Big John's Steak and Onion, when a friend called to tell her the bakery she worked at was looking for five new people.
Burtley could only make cookies, and she could barely make those. Which is what she told her friend.
But she went for the interview at Dusty's Cellar in Okemos and got the job, she says, based on the fact that she had a little shift-leading experience.
After working at Dusty's for a year as a pastry chef, her boss left and recommended her for the position.
She wasn't too sure about the job, about being able to make everything the job required.
"Dusty's is gourmet 5-star and here I am a little Toll House baker," Burtley said. "But the executive chef said to me, 'You know how to make our number one cakes, right. And you know how to read the recipes, right?' I said yes, and he said, 'You've got the job.'"
She became the manager of Dusty's Cellar pastry department and ran it for five years. Seven years ago, she left and moved to Chicago to pursue a degree in patisserie arts.
Description of Activities


The organization's primary goal is to promote mentoring, literacy, and personal growth for challenged troubled youth, and adults in the criminal justice system. Two primary programs will exist: (1) Youth/young adult program based in comic book activity and (2) Young adult/adult program to support re-entry of people with a criminal offense based in computer and instructional training. For the youth and young adult program, there will be comics to reserve for reading, a venue to congregate for games, and opportunities to write their own comics. For young adults and adults, there will a computer lab and space for interpersonal and employment skills training.

The organization has no past or present activity beyond activities seeking 501(c)(3) status. Fundraising will occur as explained below, but is largely designed around grants, private donations, and solicitation.

The organization's initial project was establishing a community. It has consistently offered comics-cons and game nights in the community. At all times the organization will strive to "Creating Heroes Stephen's Way" by recognizing and encouraging the heroic traits in everyday people - especially those who fell least heroic.

The organization may at different times offer comics - both commercial and those written by the patrons - to individuals who make a donation to promote the organization, its activities, and the clients it has impacted. the organization will also provide services as described above to challenged and trouble youth, young adults, and adults.


---
Free Comic Book Day!
.MAY 5, 2018 from 11 a.m. to 5 p.m.

Free Comic Book Day is always a smashing success! With over fifty titles to choose from, it was a veritable smorgasbord of graphic goodness.

Thanks to all our new and returning customers! You can see Rick Schlaack's write-up of the event soon at

Geek-o-Rama.net.
---
Our Store
Find Us!




Creating Heroes Stephen's Way
(Everybody Reads bookstore)
2019 E Michigan Ave
Lansing, MI 48912

Creating Heroes Stephen's Way is located in the back of Everybody Reads Books and Stuff, between Green Door Bar & Grill and The Avenue Cafe.

---